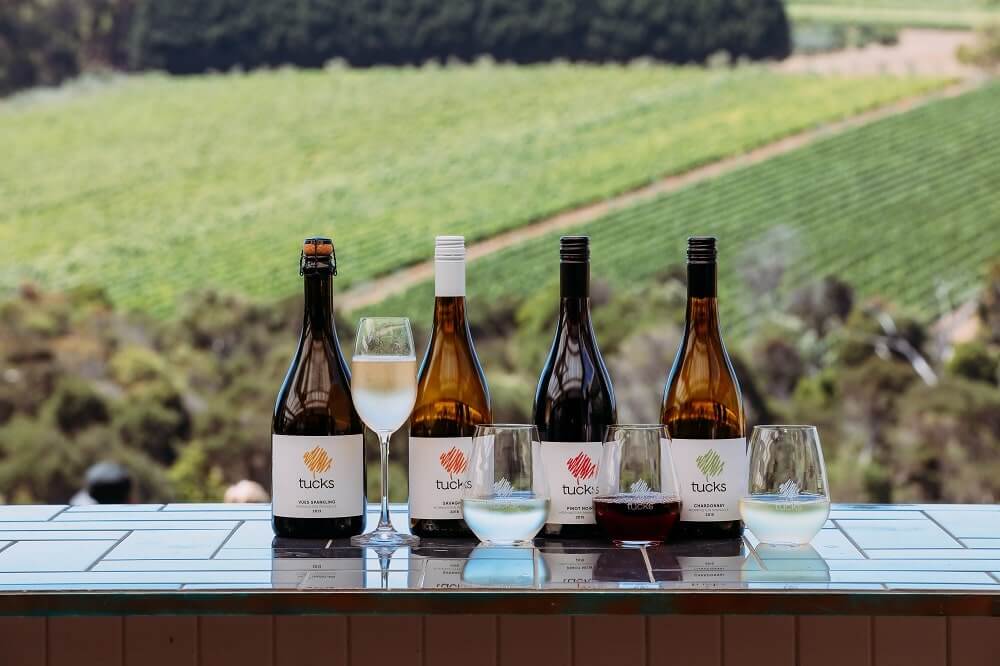 There are more than 60 wine regions in Australia alone, but we happen to think that our little patch here in the Mornington Peninsula is perhaps the most special.
Wine production began here as early as 1886, but it wasn't until the 1970s that things really started to take off.
Surrounded by water and cooling breezes, the Peninsula maritime climate provides unique growing conditions for our fruit. With long, warm days and fresh, cool nights, you'll find the wine grown here is less punchy than our cousins in, say, the Barossa or Hunter Valley.
Instead, you can slurp down on a crazy choice of flavour profiles, thanks to the variety of soils and micro-climates within the region.
'Up the hill', as the locals refer to the highest blocks on the Peninsula (also the site of our home vineyard in Red Hill), is cooler, with more delicately perfumed and nuanced fruit. 'Down the hill' you'll discover the warmer vineyards closest to the coastline, abundant with fruit that bursts with flavour.
This unique blend of soils, rolling hills and maritime-conditions lends itself perfectly to cool-climate late-ripening varietals such as pinot noir and chardonnay. Chardonnay in particular thrives on the acidic soil conditions but if we HAD to choose a favourite, pinot noir is really the poster child for the region, with a mind-boggling array of styles to suit every palate.
So, while we offer two distinct styles of chardonnay and pinot noir thanks to our two separate ranges, Tucks and NOW, over time, we've introduced other varietals, too. Over in our Wine Store you can buy rosé, pinot gris, shiraz, sparkling wine and our unique savagnin, all of which is grown on the Peninsula.
In the coming years, we plan to play with new varietals in our NOW range, continuing to experiment with everyday drinking styles to bring you maximum pleasure. So, stay tuned – you heard it on the grapevine first….