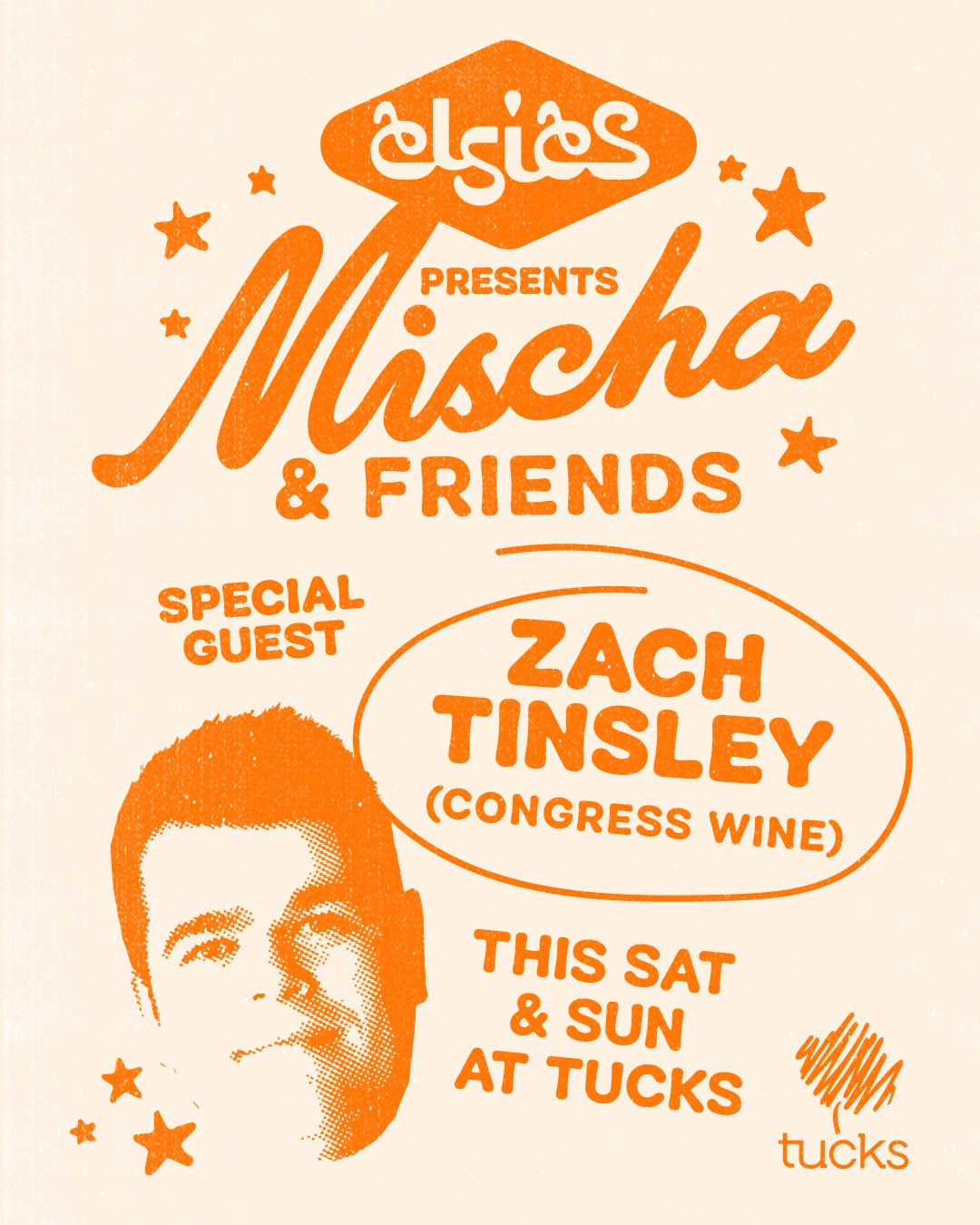 another friend comes to visit
We're super excited to host another Mischa Tropp & Friends event as part of the final few weeks of Elsie's x Tucks pop up. On Saturday 9th April and Sunday 10th April, we welcome Zach Tinsley from Congress Wine!
Zach is another kiwi chef that flew the coop for the greener pastures of Melbourne culinary scene. Plying his trade through some of Wellington's most established restaurants, he finally landed at Congress in Collingwood. Part of the opening team as Sous Chef, Zach played an integral part in earning Congress their 1 Hat award in the Good Food Guide. Not one to rest on his laurels, Zach spread his wings over to Osteria Ilaria for a pandemic stuttered year before returning to take the reins at Congress at the beginning of 2021, this time as Head Chef.
"I am chuffed to be joining Mischa down at Tucks. I have admired from afar, Mischa's ascendancy to the boss dog of collaborations down in Red Hill. It is humbling to be asked to bring a touch of Congress whilst still flexing a little of my personal cooking style which I feel perfectly aligns with Mischa's cooking philosophy - a focus on bombs of flavour and making sure everything just tastes bloody good. Working with a chef of Mischa's calibre is the perfect opportunity for me to pick his brain on his extensive knowledge of Indian cookery and hopefully steal and/or exchange some of his recipes.", Zach Tinsley.
Zach's menu includes:
BBQ fancy ham, smoked cabbage, quince butter and "Mischa's dope dressing"
Murray cod wings, hot n sour cucumbers, burnt lime
"I've always loved Congress. But since Zach has taken the reigns, the food is just absolutely exceptional. Can't wait to spend the weekend cooking together at Tucks!", Mischa Tropp.
Mischa's menu includes:
Chips and curry - beer battered fries with English "curry" sauce
Fish cutlet pao - classic Goan fish sandwich: marinated rockling, rava crumb and cabbage slaw
Missal Pav - Bombay street food: sprouted mung bean and coconut curry, Bombay mix and pav (Portuguese white dinner roll)
And to drink? Totally smashable Tucks wines, sangrias, frosé and cider alongside amazing award-winners from Montalto.
Hit up your besties and hit the road to Red Hill asap – whilst Elsie's staying for now, like all summer flings, it's not forever! You don't want to miss the next few weeks at Tucks!
📆 Pop into Tucks for everything Elsie's every Saturday and Sunday from, 11am – 5pm until the end of April.
✅ We're also open on Easter Monday (18th April) and ANZAC Day (Monday 25th April) from 11am – 5pm.
❌ We're closed on Friday 15th April (Good Friday)
💥 No bookings, walk ins only, dogs always welcome. Unfortunately, the menu cannot be altered to cater to dietary requirements.
❤️ Please give this section of our website a quick read before you head into see us: https://www.tuckswine.com.au/keeping-you-safe/