Tucks is a relaxed and casual walk-in kind of place. Come with friends, leave with new ones.
Find us at 37 Shoreham Road, Red Hill South, VIC 3937.
Bringing the crew? We take bookings for groups of 10-30 with our tasty set menu for $40 per head. Enjoy a wine tasting and share our selection of favourite dishes while drinking in the expansive views.
For wine tasting groups of 10-14, you can book in for an exclusive tasting with a Tucks wine expert at 11 am, 12 pm, 2 pm or 3 pm.
Got more folk? No probs! We take wine tasting bookings for a mazimum group size of 25 at 11 am.

All group tastings are $10pp refundable on purchase per person. This includes all NOW wines + 1 Tucks wine.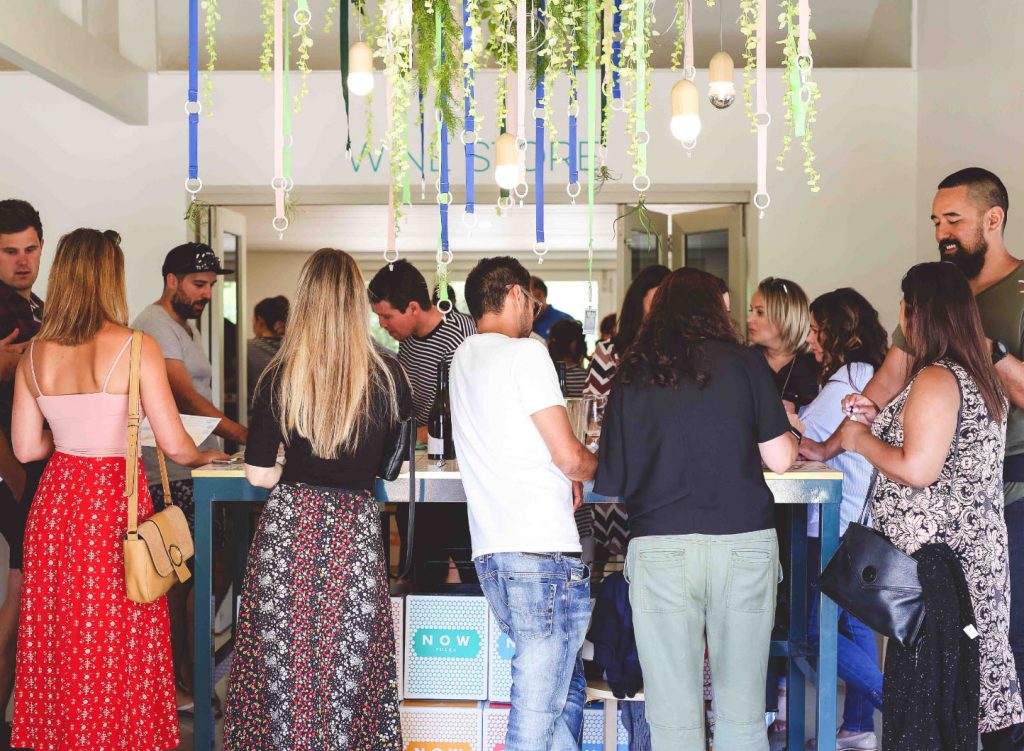 Surrounded by 75 acres of picture-perfect postcard views, Tucks is the perfect backdrop to your winery wedding.
With sweeping views across the vineyard, the site's expansive lawn and iconic tree strung with fairy lights create a romantic and magical setting for you and your guests.
Celebrate with your guests on our terrace overlooking the stunning view or in our fresh, contemporary and intimate dining space.

We'll help make your wedding like no other.