Outdoor Function Venue Hire On The Mornington Peninsula
Tucks is closed to visitors for now… and we're still the best venue for private events on the Peninsula!
Welcome to Tucks, a winery nestled amidst the stunning natural beauty of the Mornington Peninsula. Tucks offers a unique and picturesque outdoor function venue for hire, ideal for hosting anything from an intimate gathering to a large celebratory occasion.
Stun your guests with a glorious 75-acre backdrop that boasts a spellbinding view, sweeping across vineyards and transcending through the renowned Tucks tree. Draped in fairy lights, the iconic Tucks tree twinkles once the sun sets and will transport your guests to a magical, unforgettable place.
Whether planning an engagement party, wedding anniversary or corporate event, when hiring a venue on the Mornington Peninsula, Tucks has everything you need to make it a success.


2023 PACKAGES

(valid until 30thJune 2023)
If you've got something specific in mind that you'd like to discuss in more detail, please get in touch with our functions team:
Looking for something a bit more formal? Our sister estate Montalto (located right next door to Tucks) has some truly incredible options on offer.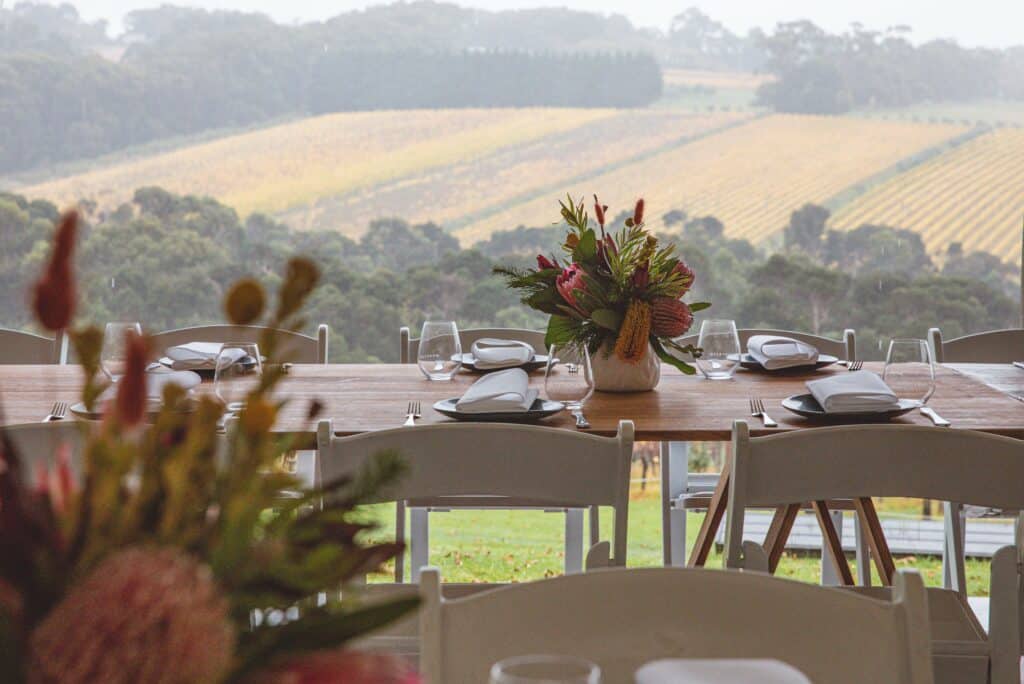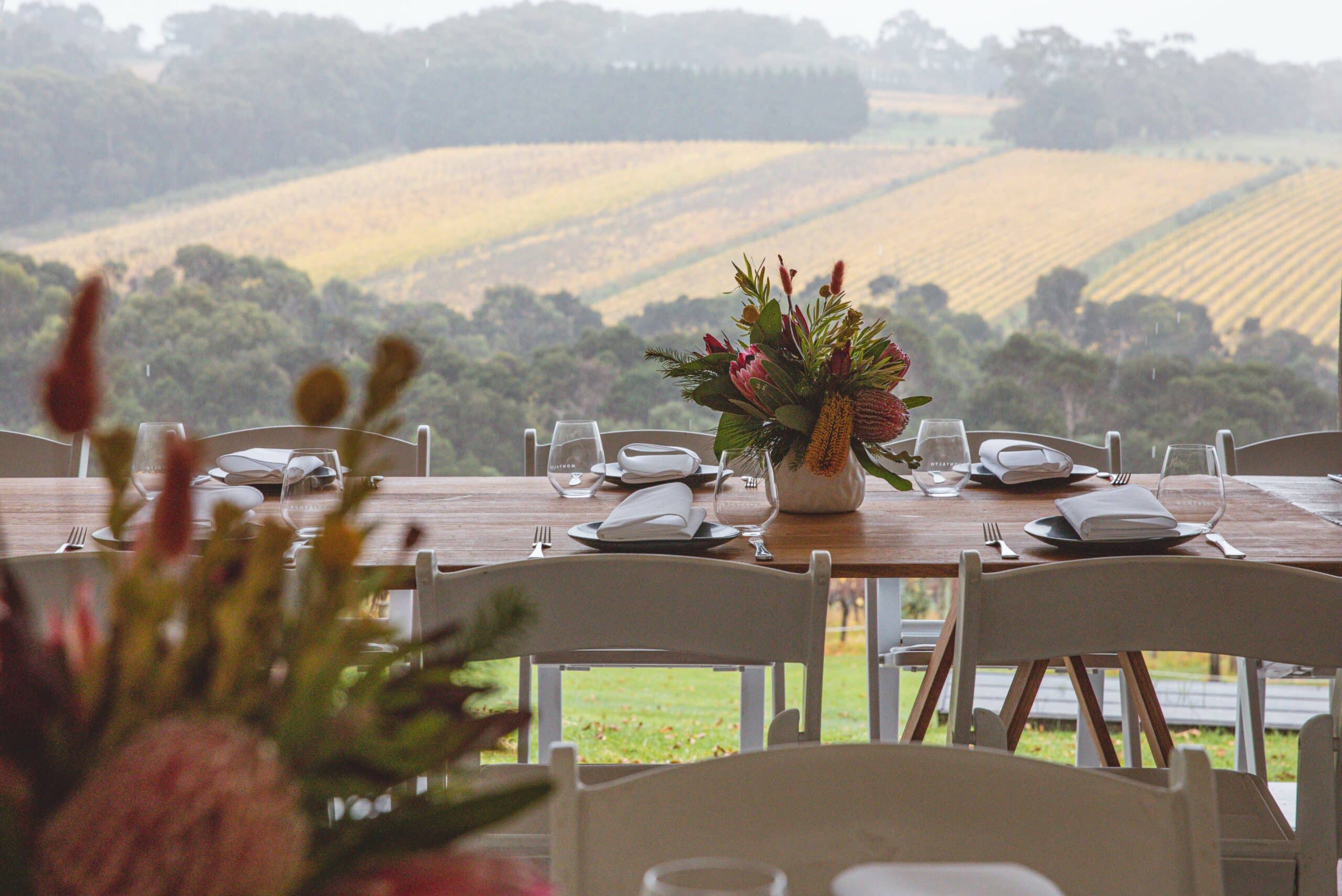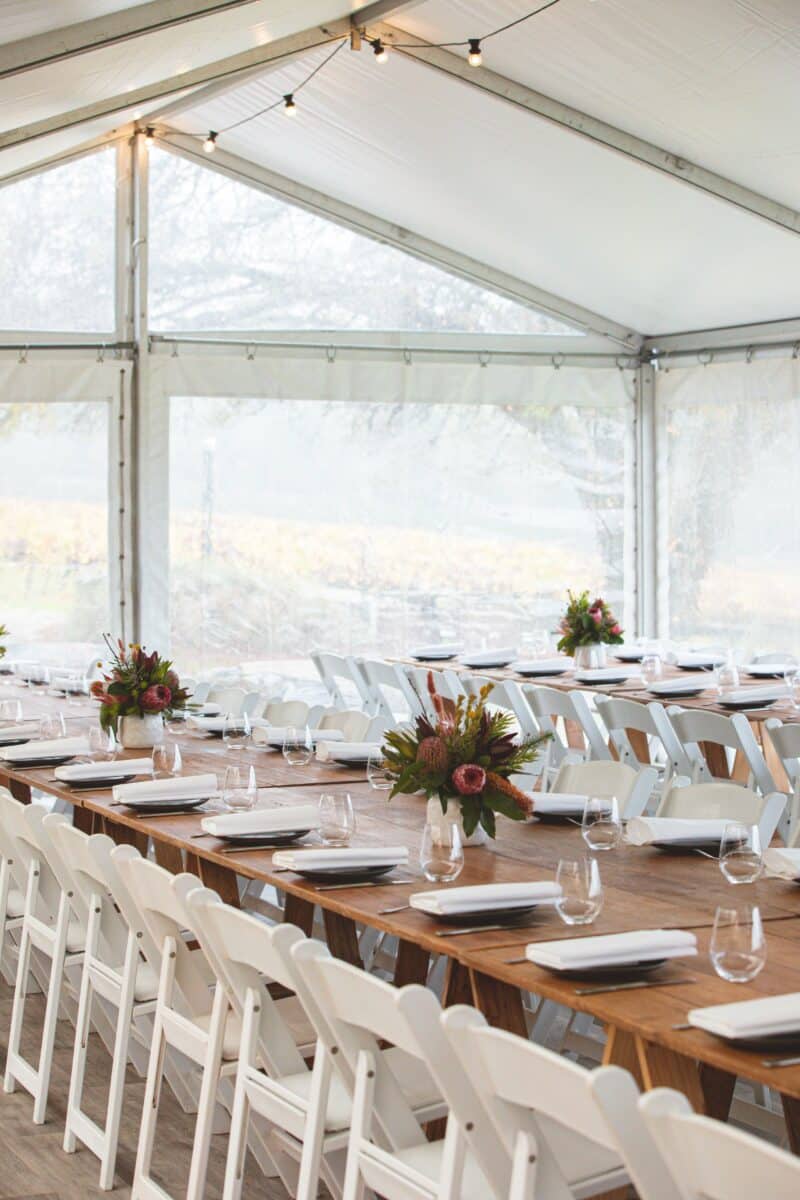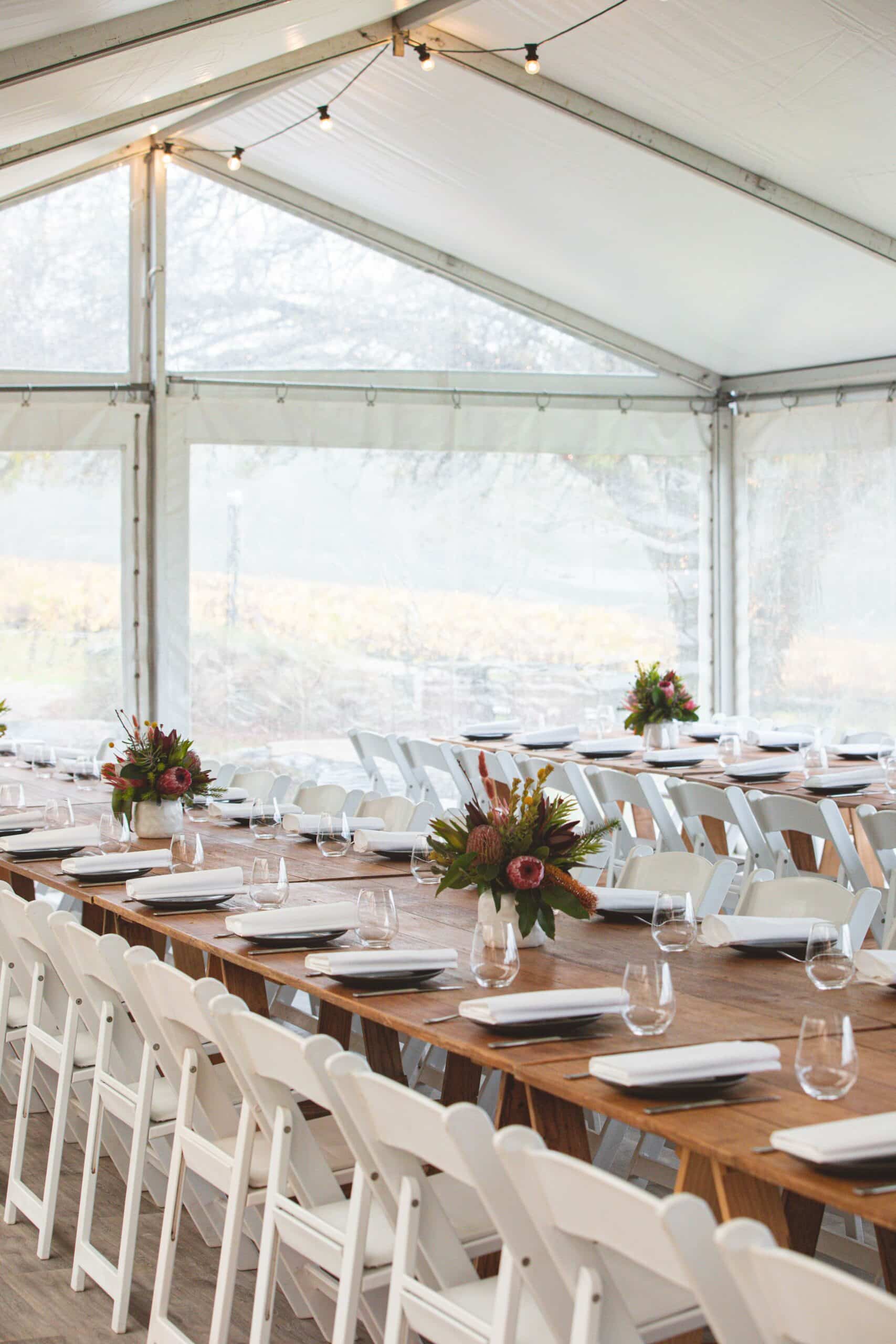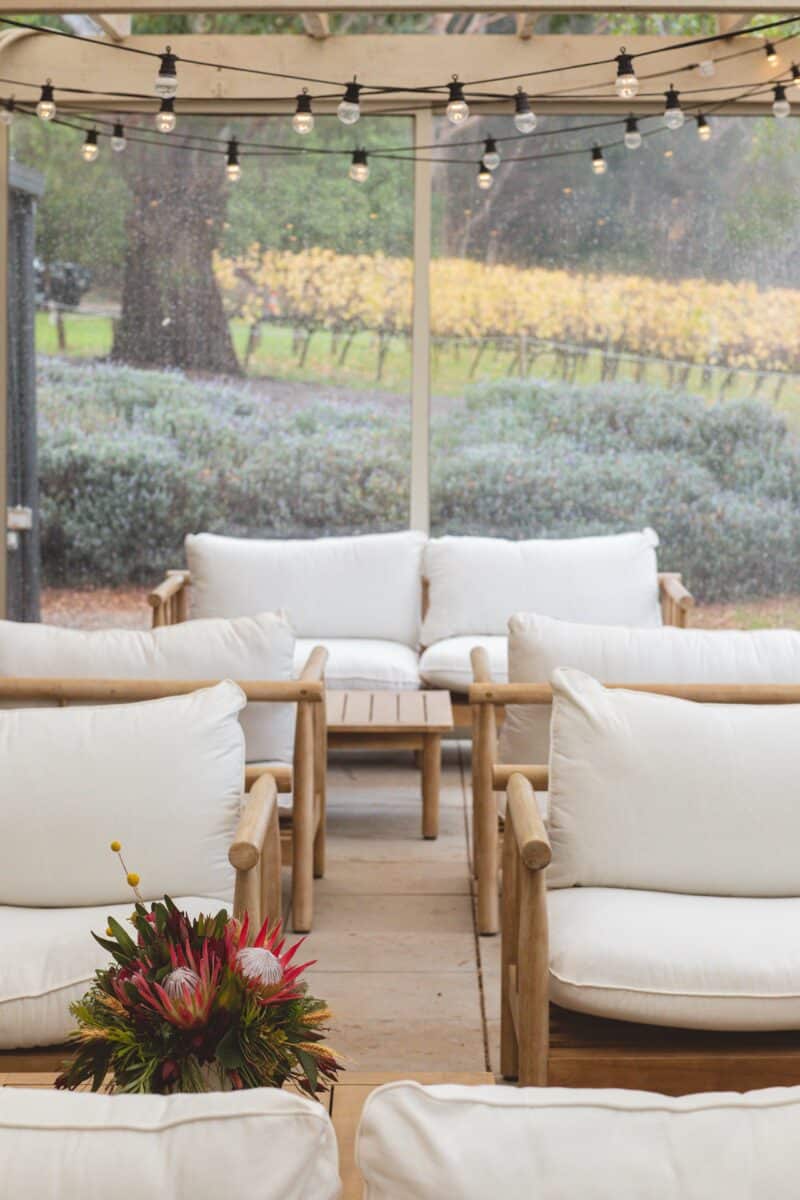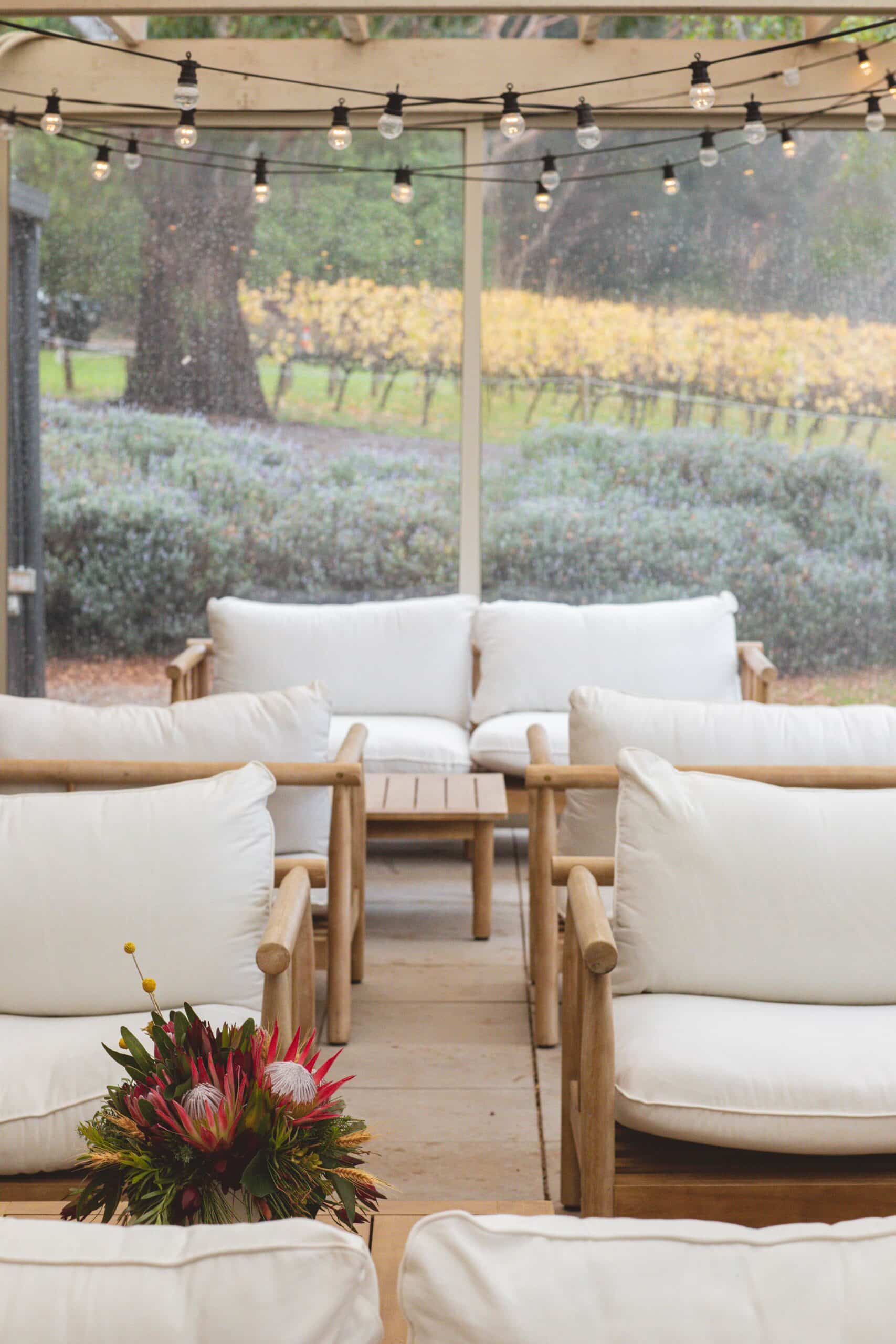 Delight In A Bespoke, Signature Menu
At Tucks, our menu is expertly curated by our highly skilled kitchen team, who create signature dishes using estate-grown, seasonal produce from our sister estate Montalto. We also proudly support our local producers from across the Mornington Peninsula by sourcing the very best ingredients to sit alongside Montalto's seasonal harvests. All menu items are designed to match with Montalto and Tucks wines.
Our dedicated team look forward to working collaboratively with you, sharing their years of experience, to ensure your event is perfect. View our functions pack for more information.
Casual Canapé
$100 per person
Five (5) savoury canapés (hot & cold)
Two (2) substantial canapés
Three (3) dessert canapés
Signature Set
from $95 per person
Five (5) savoury canapés or Antipasto station
One (1) plated main course
Two (2) shared side dishes
One (1) plated dessert
Alternate drop from an additional $10pp
Tucks Table
$120 per person
Five (5) savoury canapés or Antipasto station
Two (2) shared starters
Two (2) shared main courses
Two (2) shared side dishes
Shared desserts to the table or dessert
Station
Sorta-regular updates on fun events, stupendous offers and good news!
We are incredibly excited to announce that for a limited time only, Tucks has installed a state-of-the-art marquee for our guests. Heated and built to withstand any weather conditions, it means even during the cooler months on the Mornington Peninsula, you can still hold your function at our outdoor venue and relish the signature Tucks backdrop. All year round, Tucks is a photographer's dream! Get in touch to hire our venue today.