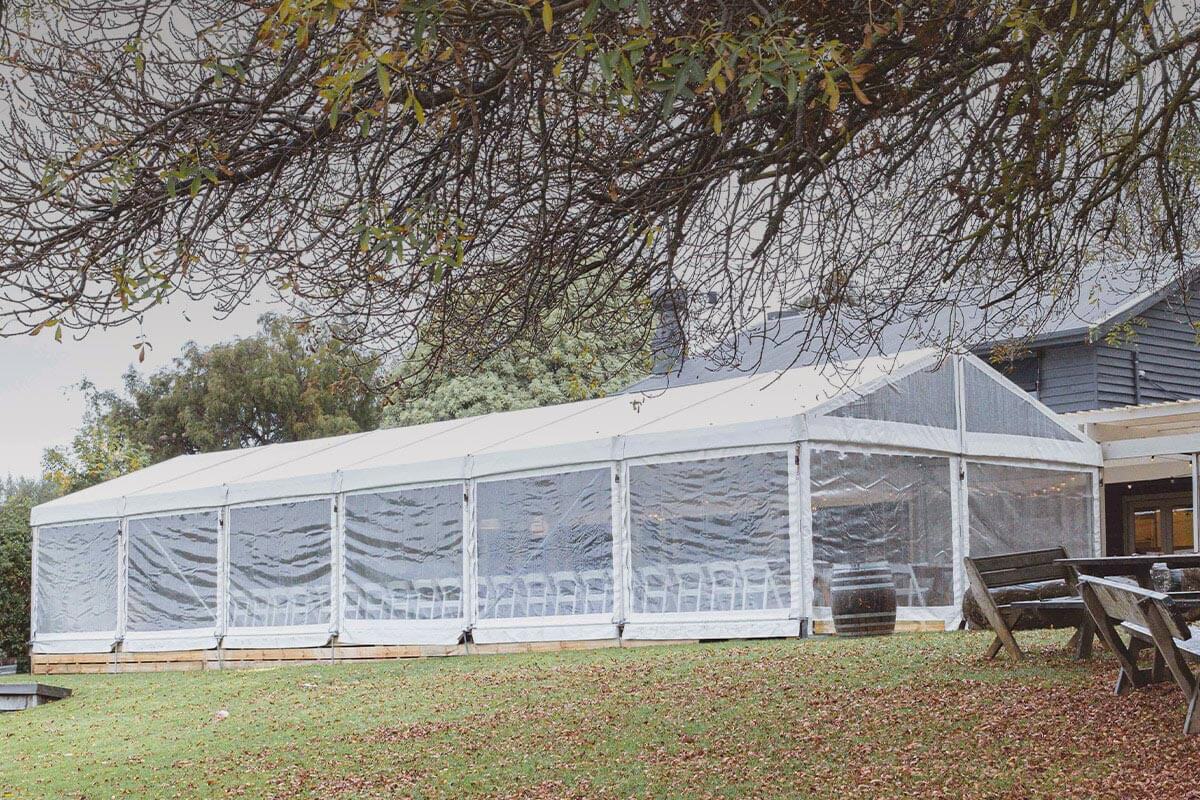 The view from the top of the hill at Tucks is nothing short of spectacular - taking in rolling vineyards, estate-gardens, the Montalto Sculpture Trail next door, all the way out to Western Port on the horizon.
With the very clever placement of our new all-weather, state of the art marquee, we've ensured everyone can enjoy the breathtaking view whilst keeping cosy and warm.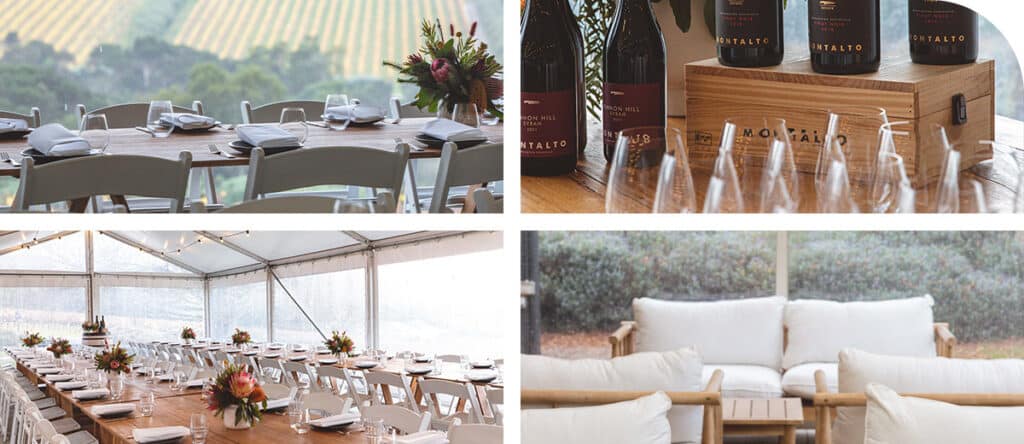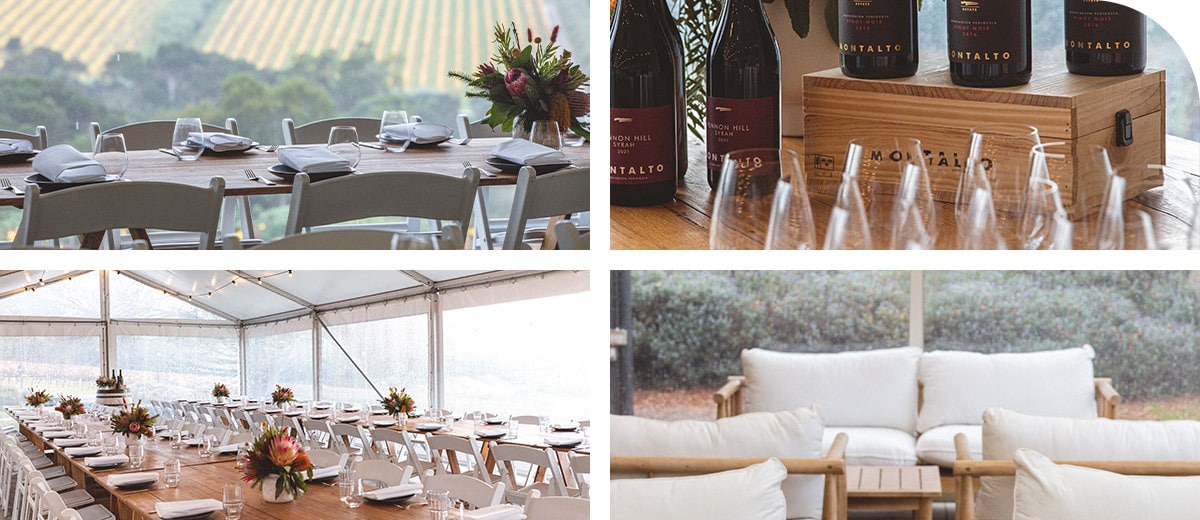 We've also welcomed multiple fire pits across the estate which warmly invite guests to enjoy award-winning wines together, all the while avoiding the winter chill.
Our exceptional winter menu, spearheaded by the amazing team at Montalto, includes plenty of autumn winter dishes to warm you and your guests up from the inside including: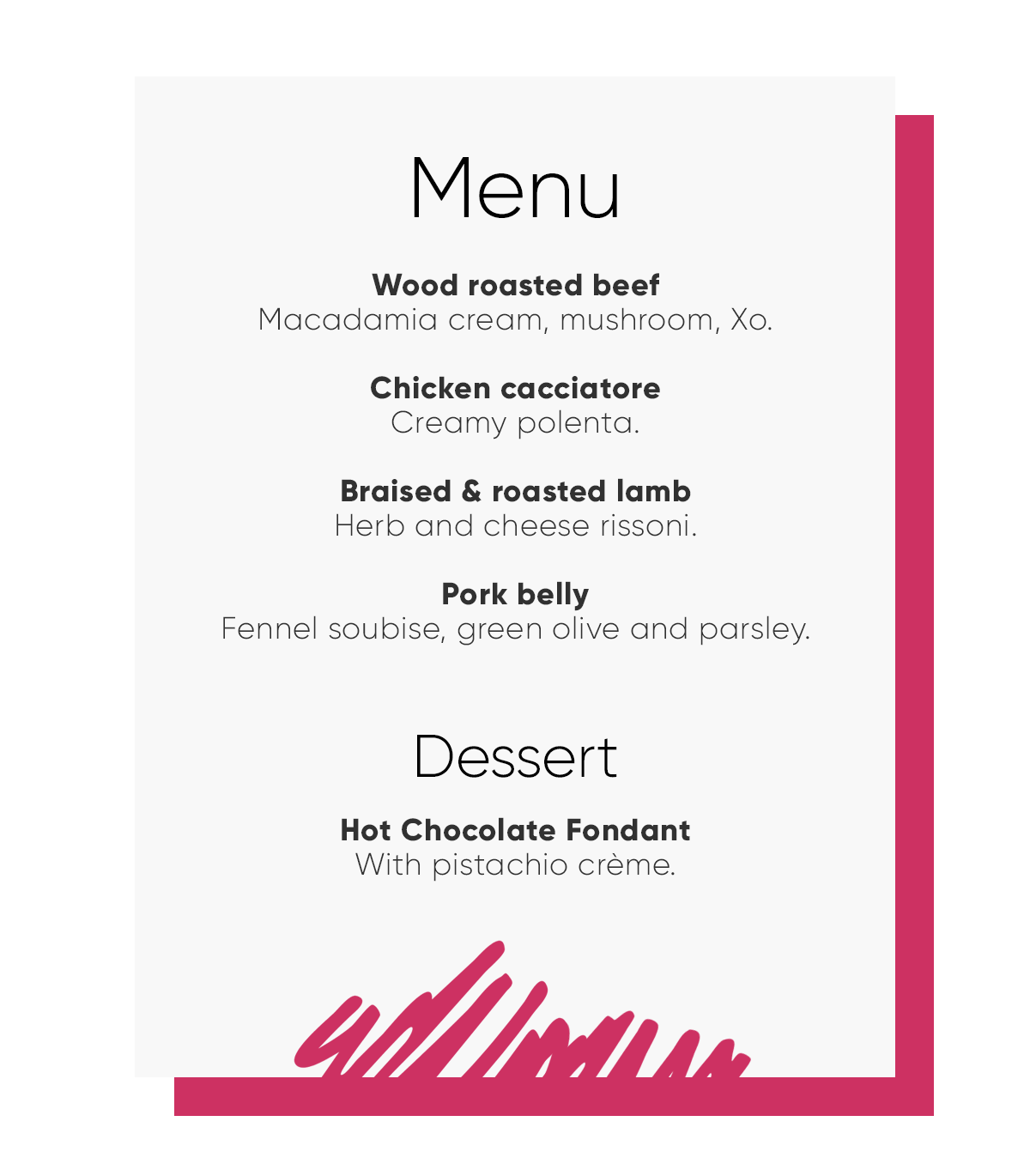 If you'd like to view the full menu, or enquire about how we can help make your upcoming wedding, event or party really something special, get in touch with our functions team.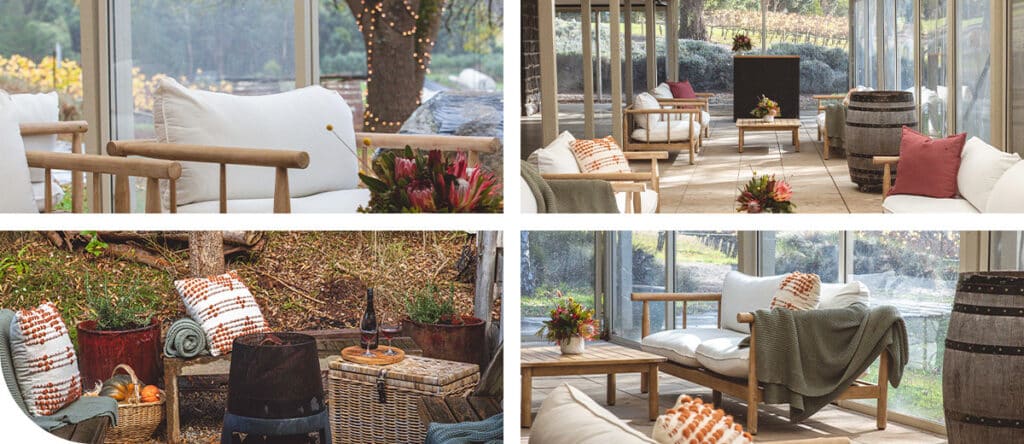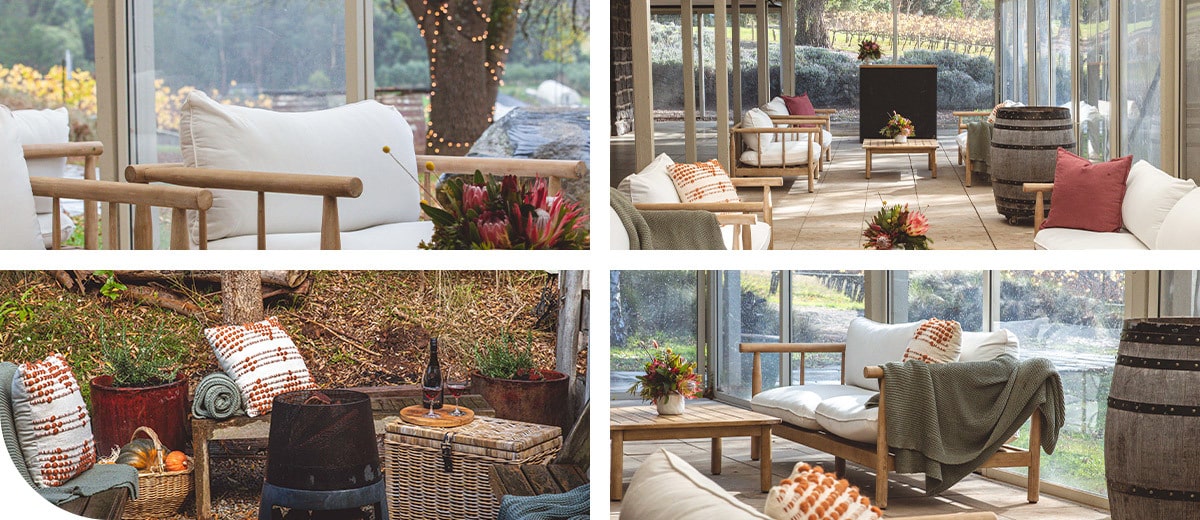 Celebrate with us!
To book, check out our flexible functions and weddings packs below, or chat to one of our experienced team by calling 03 5989 8660.