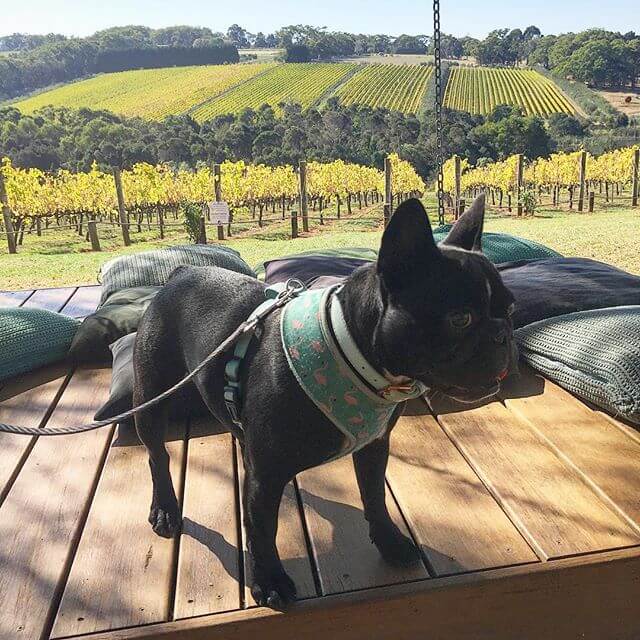 Tucks is dog friendly so bring your furry pals next time you pop in for a wine or two!
And don't forget to tag your photos #pupsattucks - check out some of the other doggos that love visiting
We're open from Saturday & Sunday, 11am - 5pm!
Pictured: Crunch The Frenchie
RULES FOR ALL DOGES, DOGGOS, FLOOFS, PUPPERS & WOOFERS
All dogs must be on a leash at all times – no solo exploring allowed.
Dogs must stay with their owners/parents on the lawn and terrace areas – no dogs inside.
Keep all snoots and paws to yourselves – keep in mind that not every human or other dog loves company. Be mindful of everyone's right to quiet enjoyment of their time at Tucks.
No barking, borking, berking. Chill out, dawgs.
No Frisbees or balls – playtime is for the park. Tucks time is quiet time.
Absolutely no digging. We need everything to stay in the ground.
Sometimes, $hit happens. When it does, do not ignore it, hide it, fling it into the garden beds or down the vines. Pick it up in a plastic bag and dispose of it immediately and responsibly.
Tucks reserves the right to very politely ask regular rule-breakers to put their tail between their legs and head home.